We at People care offer ambulatory support, individual guidance, nursing and personal care.
People Care focuses on the client and works tailor-made as much as possible. In addition, the help is tuned in frequency and intensity according to need. The ultimate goal of the guidance is to connect with the client in such a way that he is put back into his own strength.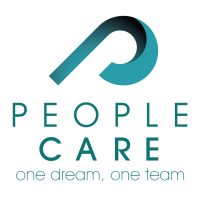 Every person is unique and has their own wishes and needs. The care and support of People Care is in line with this as much as possible. People Care is available for young and old, for people with a physical disability and / or an intellectual disability, in case of (suspected) psychiatric problems and somatic complaints.
In addition, People Care offers outpatient diagnostics and tailor-made treatment to children, young people, adults and their families and network in case of parenting and development stagnation. We do this in collaboration with other local parties.
People Care likes to provide care, but we also want you as a client to remain independent from us. We try to stimulate the feeling of autonomy as much as possible, but if certain tasks are no longer successful, we will immediately take them over from you. You decide for yourself and possibly together with your partner, family or carers about what is important to you. People Care takes your personal situation and wishes into account. We believe in this approach and tailor the personal plan to it. In this way People Care offers the care that suits you.
Would you like to know what possibilities People Care can offer you? Or fill in the form here. We will contact you as soon as possible. By the way, you can always email us.